StrategiTorget Energi
IndustryForum Energy fångar möjligheterna för digital omvandling i energisektorn och utmanar dig att omvärdera dina affärsmodeller. Lär känna de främsta företagen för affärssamarbete.
Talare
Anders Egelrud
VD Fortum Värme
Fortum Värme
Stephan Erne
CDO, Chief Digital Officer
Handelsbanken AB

Matilda Afzelius
VD
Nordisk Vindkraft
Per Svenningsson
VD
Alltid AB
Tashi Sylten
Head of Enterprise
Tink
Thomas Öström
Founder and CEO
Climeon
Paula Fagerlund
Kommunikations- och webbchef
Dina Försäkringar AB
Lina Bertling Tjernberg
Professor
Kungliga tekniska högskolan
Malin Sundström
Docent och forskare
Swedish Institute for Innovative Retailing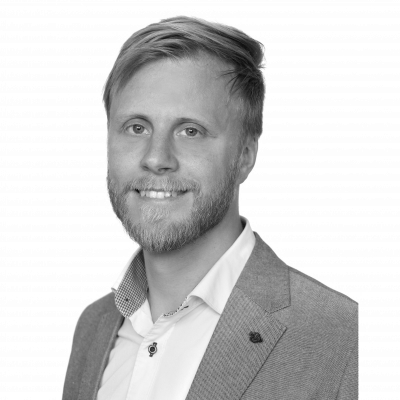 Martin Johansson
Analyst Renewable Energy
Energimyndigheten
Johan Martinsson
Marketing for Communication Solutions Manager
Öresundskraft AB
Delegater
Bekräftade besökare
Adven Sweden AB
VD, Adven Sweden
Fortum Värme
VD Fortum Värme
Skellefteå Kraft Elnät AB
CEO
Teman
I diskussion
Kundlojalitet och kommunikation - hur gör andra branscher?
Cybersäkerhet och kommande regelverk från EU
Framtidens samhälle - vilka krav kommer ställas på energibolagen?
Konkurrens - nya aktörer och affärsmodeller på marknaden
Smart grid och innovation - vad är det senaste?
Sponsorerna
Lösningsleverantörer